Craftsmanship, Authenticity and High-Quality Products.
ROGA sake brings together over 350 years of sake brewing experience
and the pioneering spirit of brewing premium sake in the US.
Our mission is to introduce exceptional Californian sake for everyone to enjoy.
Learn More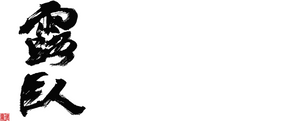 Our Story
The name ROGA was inspired by a traditional Japanese poem. ROGA is a traveler who has come a long way from home, has an adventurous spirit, and is looking for new discoveries. Along the journey they look up at the night sky and are reminded of where they came from and their roots. This parallels our journey from Japan to the United States. Drinking sake is fun and festive. Make everyday a celebration with the bright aroma of ROGA.
Learn More
Junmai Daiginjo Sake
-750ml-
This crisp semi-dry sake has an elegant richness with a hint of plum. The Junmai Daiginjo variation is a premium sake therefore we recommend enjoying it with fine foods or on its own.
$18.99
For More Info/ Shop Now
Junmai Sake
-750ml-
This light and dry sake has a refreshing acidity and pairs well with bold flavored foods. The Junmai variation is a perfect everyday sake.
$15.59
For More Info/ Shop Now